Georges Melies' film "Voyage Dans La Lune" which was shot in 1902. It is based on Jules Verne's novel

From the Earth to the Moon

. The image came from the poster that advertised this 12-minute masterpiece. I adapted the image three or so years ago, and have been messing with it ever since. I am happy with the image. Will it look as good when it is on my skin?

Since this was going on my chest, I had to remove the shirt which covers my pasty-white flesh.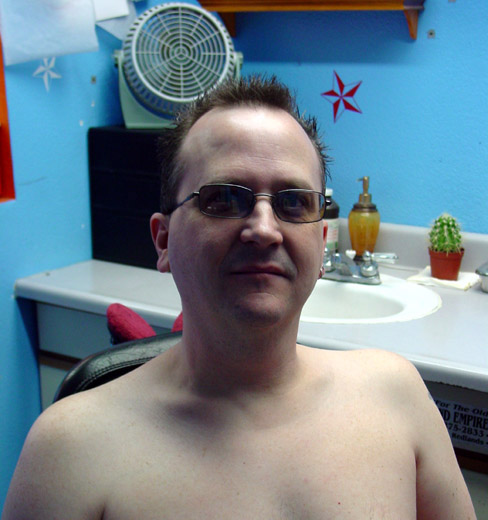 I sit with the pattern in place, waiting as Johnny sets up his equipment.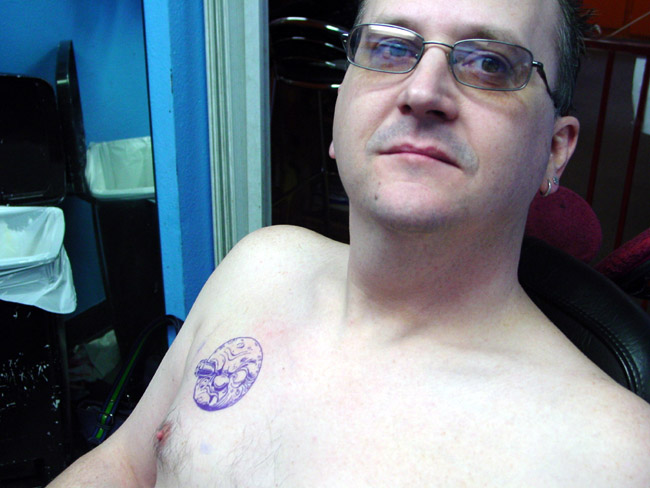 Johnny begins the process of inking. He explained to me that this area of the body would be more sensitive than the entire calf that I got in early 2004. He did not lie.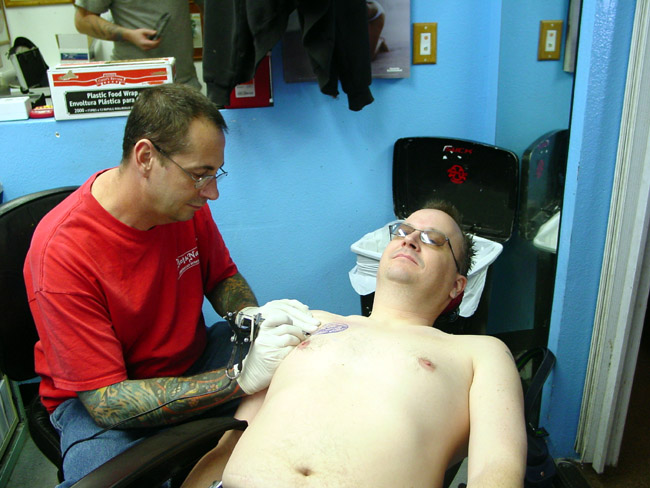 (You can't tell, but my jaw is really clenched. Hard.)

A close-up of Johnny working.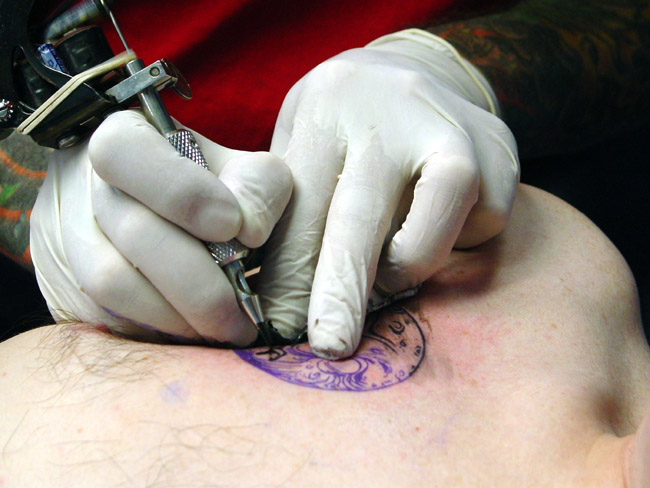 A brief break so I can relax and Johnny can change his gloves.



And a bit later, finished with the big lines.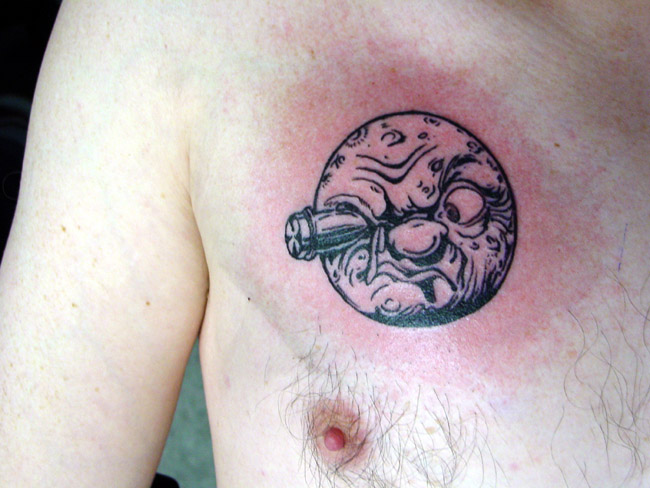 At this point, both Sheila and I think that the picture is great. But Johnny tells me that he needs to do the shading. The difference is astounding.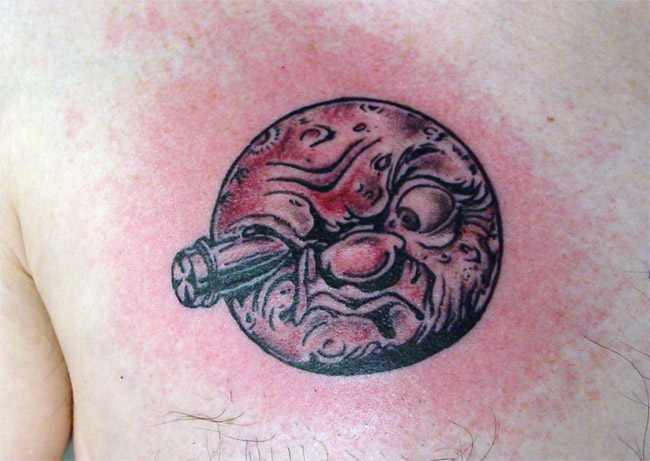 It's hard to see, but the image has some great shading. The red comes from irritated tissue, and will block the wonderful, subtle shading work for a week or so.

I admire Johnny's work.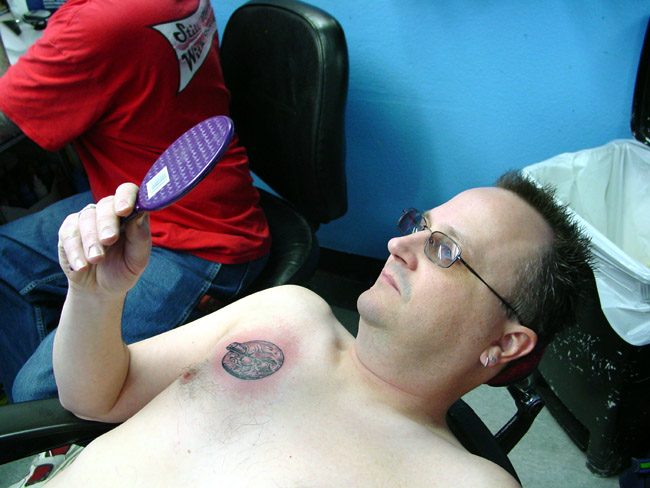 Then Johnny covers the tattoo with plastic wrap and I get dressed.

For people who have never had a tattoo, I must recommend one. It is an amazing experience. Does it hurt? Yes. A lot. However, people often do not understand why we would subject ourselves to this. To understand their mindset, you must understand that most people equate pain with suffering. This is not true. When you get a tattoo, volutarily submitting yourself to getting poked with a needle thousands of times, you understand that there is pain, but not suffering. It can become almost euphoric in a way. I guess it is all the endorphins that start flowing.

Next, I'm going to start getting tattoos of the signatures of scientists I admire...