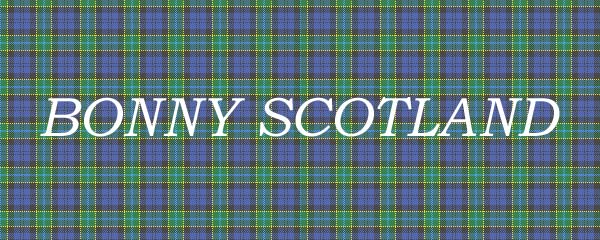 Ahhh, Scotland. Land of haggis and kilts. A really beautiful land with a rich history.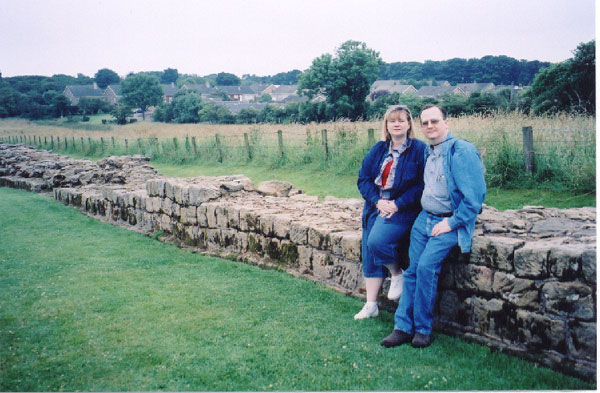 Emperor Hadrian had a problem with the Celts from Scotland. Unlike other groups, they fought back! He had this wall built to keep them out of England. Here we pause to appreciate Roman engineering.



Another view of Hadrian's wall.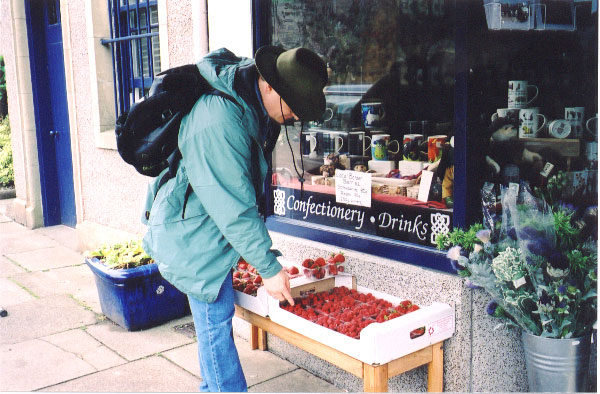 We found berries at a shop in Melrose, Scotland. They were grown down the lane. Talk about tasty!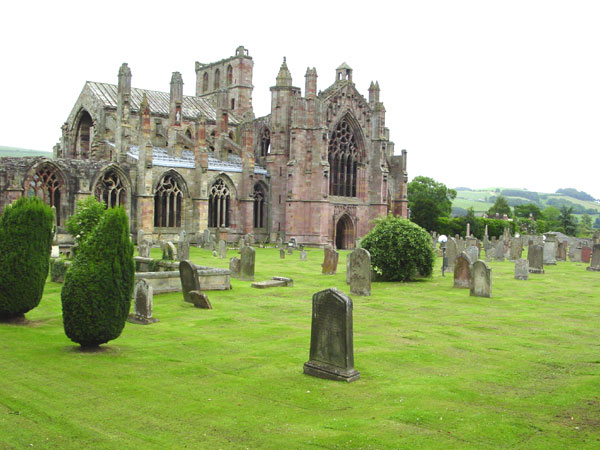 Melrose abbey was one of many churches destroyed by Henry VIII. The heart of Robert the Bruce is buried here.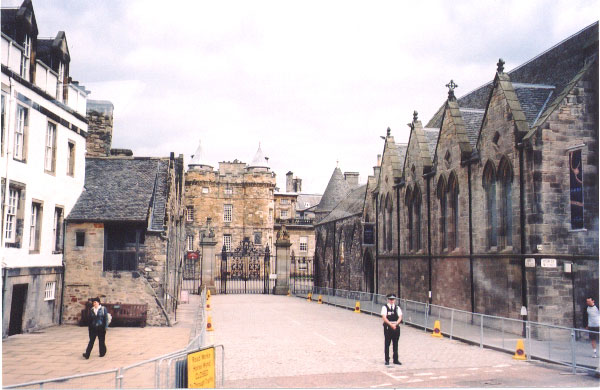 Holyrood palace. Her Majesty, The Queen, was in residence. They would not let us in.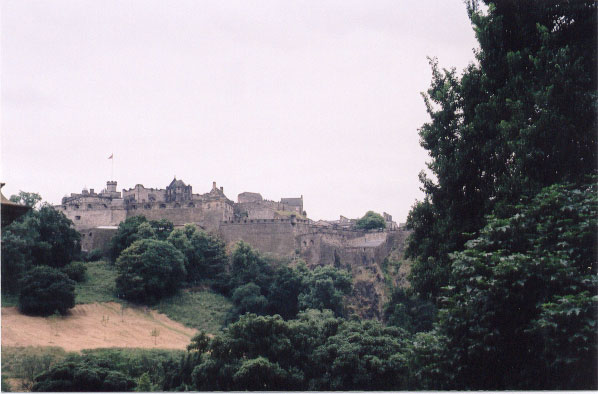 Edinburgh Castle was built upon a huge outcropping of granite, creating a very imposing castle that was never taken in battle.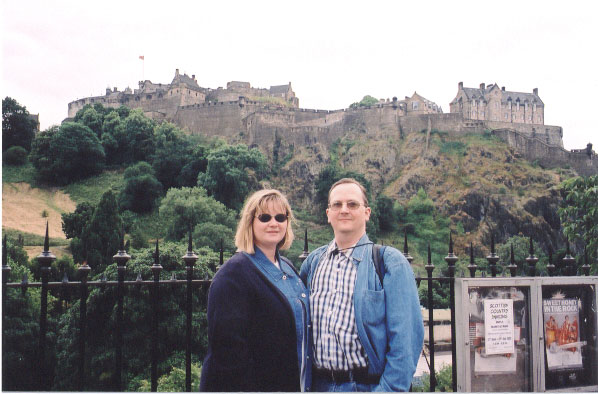 We pose before a very impressive backdrop.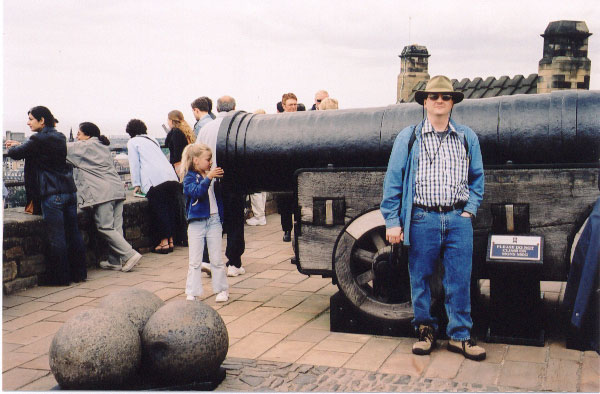 I found Mons Meg, a very big cannon!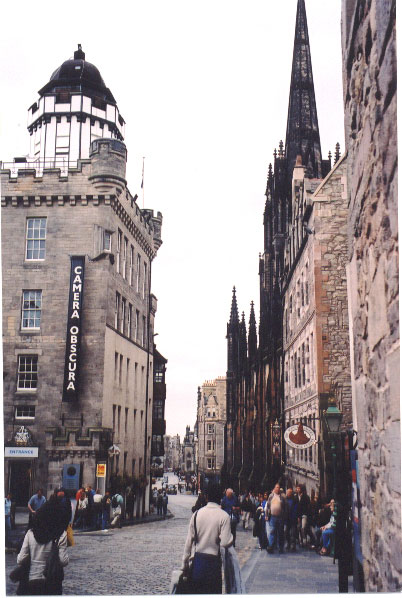 This is the Royal Mile, a street that runs from Edinburgh Castle to Holyrood palace, which is one mile away. Fun shopping here!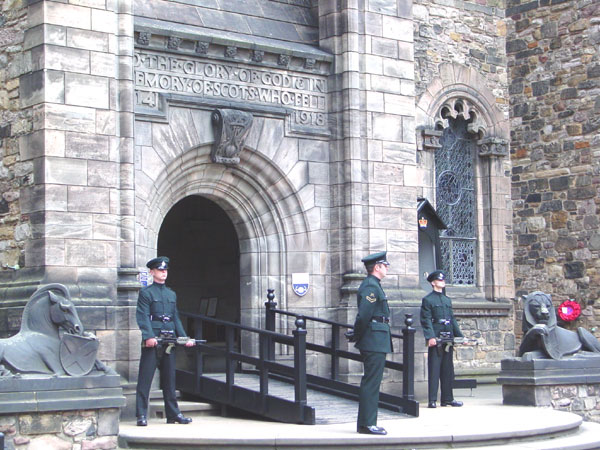 While we have seen a lot of memorials for those who died during World War I, this is the most impressive one we have seen. It is on the grounds of Edinburgh Castle.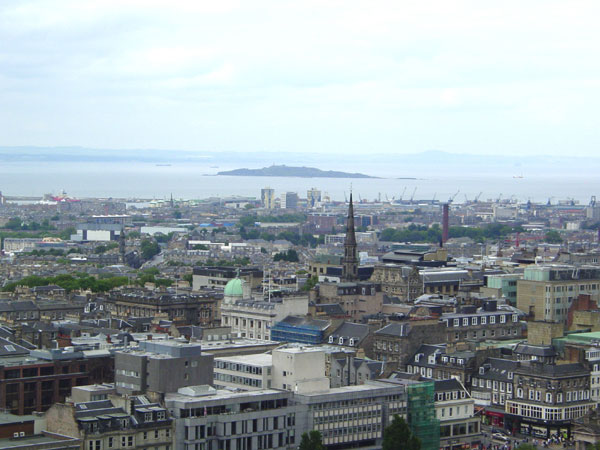 The view from the castle is impressive, and overlooks the Firth and St. Andrews.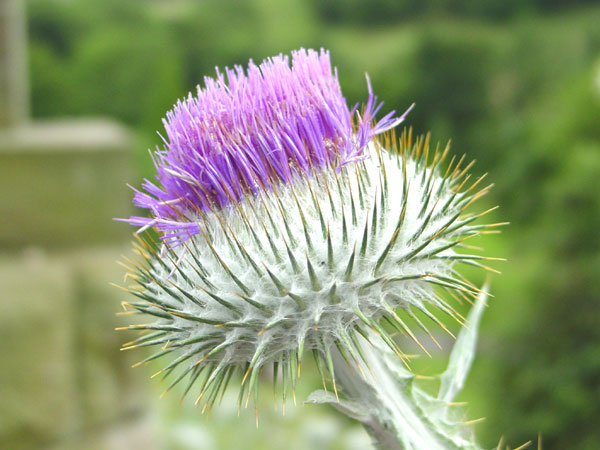 The thistle is the symbol of Scotland. It seems a local chieftan knew he was going to be attacked and that the opposing army was going to attack at night and barefoot. He made sure they had to walk across a patch of these to attack. The attackers lost the surprise they hoped for and the chieftan won the battle.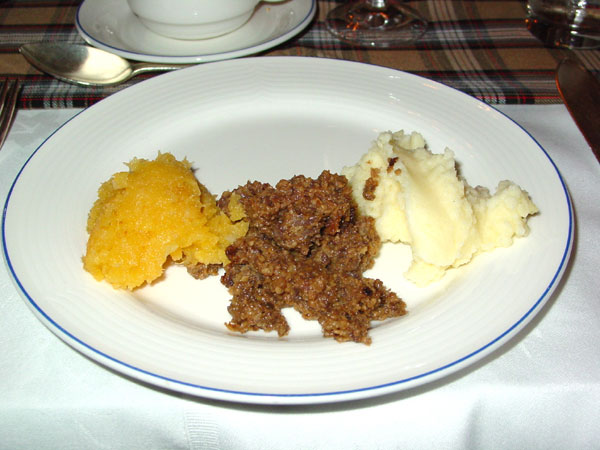 Ahhhh, haggis (it's the brown stuff that looks kinda like cat food)! It's sheep organs, ground and mixed with barley, oats and spices, then boiled in a sheep's stomach. How does it taste????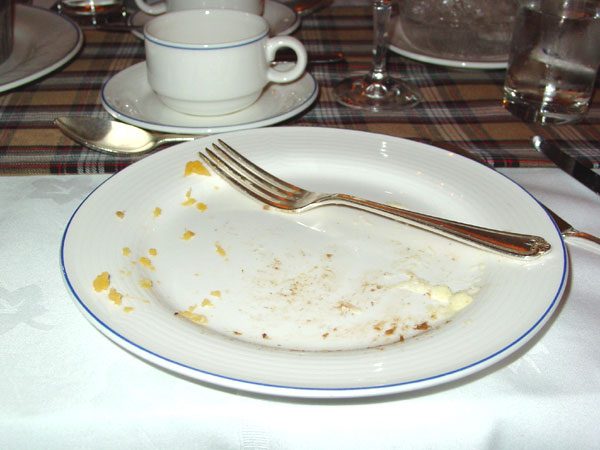 Does this answer your question?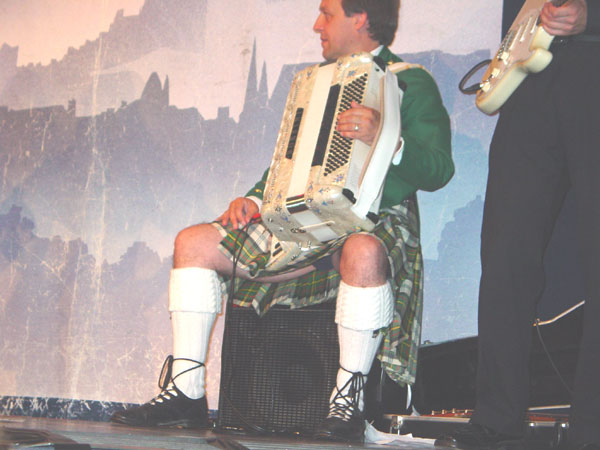 This was the host of our haggis-eating adventure. He taught us the meaning of the word "twee." He also showed us the answer to the age-old question involving kilts...

IRELAND ENGLAND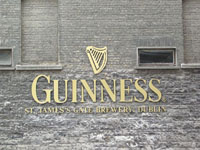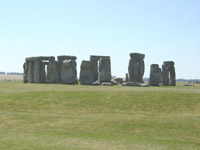 HOME
TRAVEL