PEANUT BUTTER TEMPTATIONS


The Venn diagram below explains our motivation: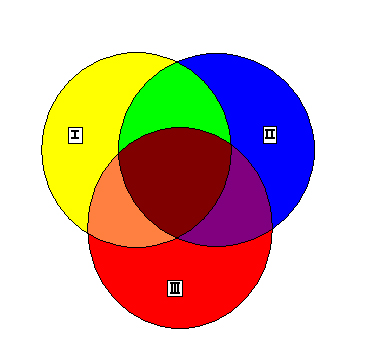 I = People who love Peanut Butter
II = People who love Chocolate
III = People who love Cookies

We are firmly in the middle, and as a result, we enjoy making Peanut Butter Temptations.

In order to make these, you will need the following ingredients:

1 cup butter, softened
1 cup chunky peanut butter
1 cup white sugar (caster)
1 cup brown sugar, packed (light muscovado)
2 eggs
1 tsp Vanilla
2 1/2 cups flour
1 tsp baking soda
1 large package Reece's Mini Peanut Butter Cups, wrappers removed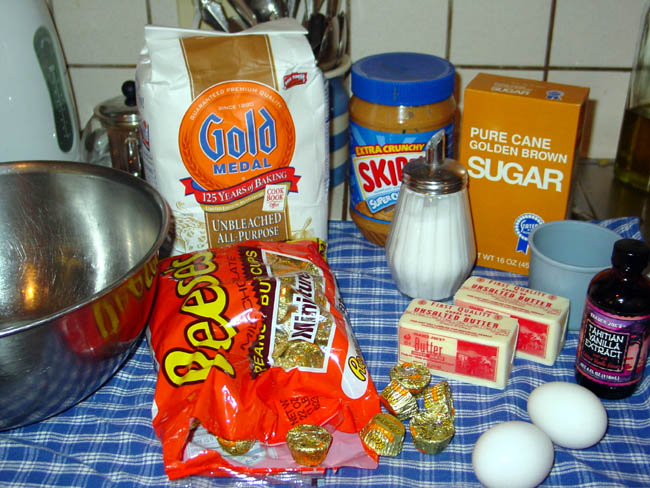 Directions:

Preheat oven to 350 degrees F., 180 degrees C., gas mark 4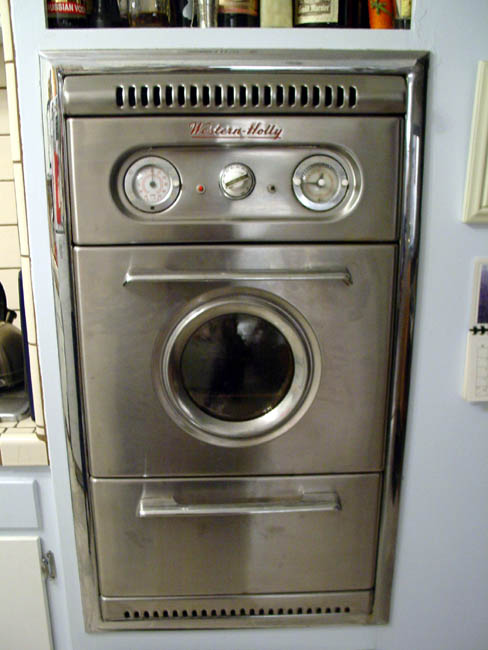 Prepare a mini muffin tin by spraying with nonstick vegetable spray and set aside.
In a large mixing bowl, beat butter and peanut butter until well mixed. Add both sugars and beat until fluffy.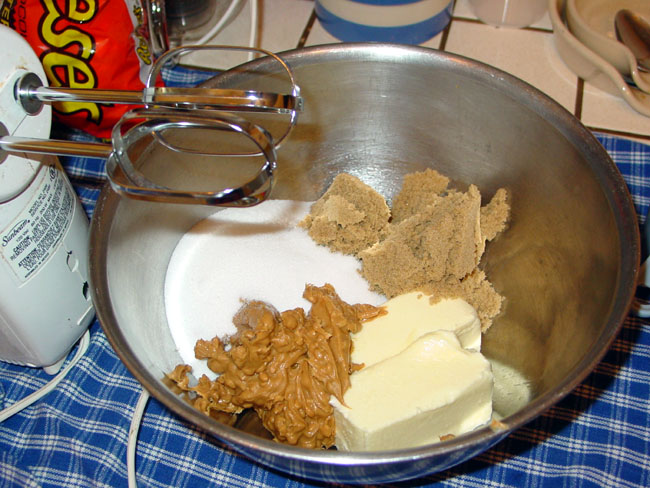 Add eggs (shells removed) and vanilla and mix well.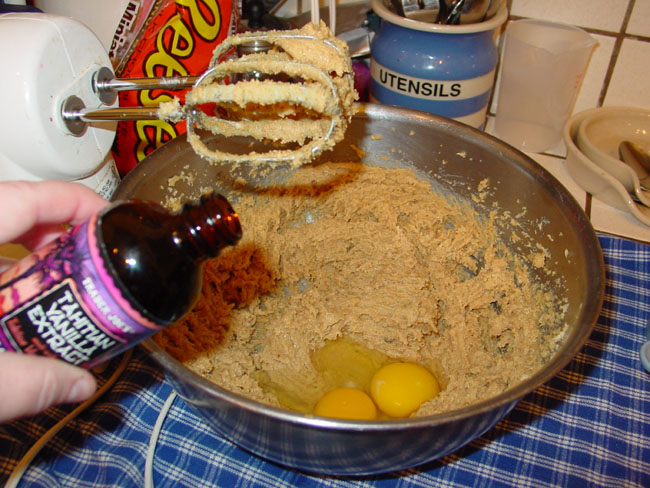 Stir in flour and baking soda, mixing well until stiff dough is formed.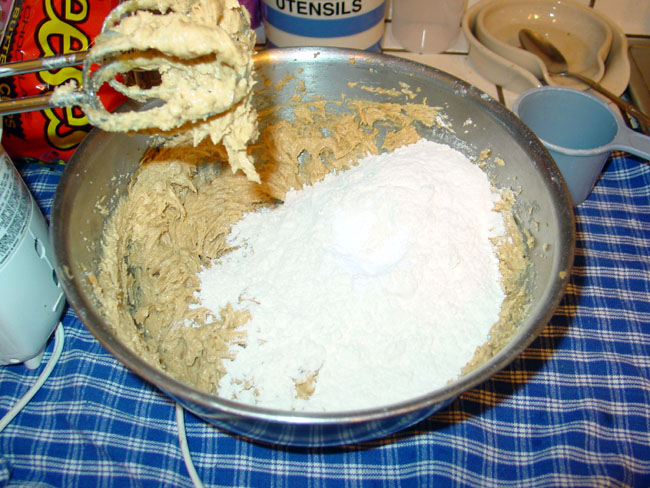 Roll dough into 1 inch (2.54 cm) balls and place one ball in each muffin space in the muffin tin.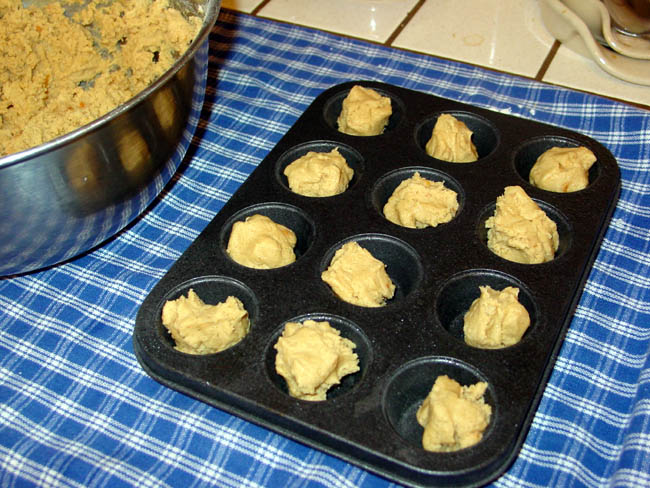 Bake for 8-10 minutes until golden brown. While this is going on, you have to make sure to remove all of the wrappers from the Reece's Mini Peanut Butter Cups.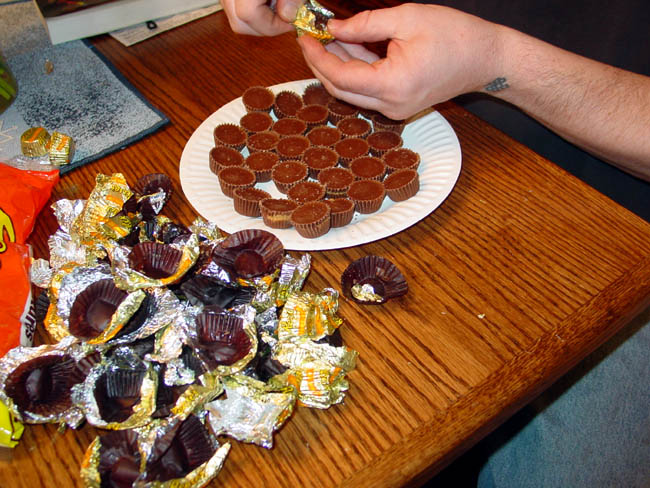 Eventually, you will have this lovely display. However, you must refrain from eating too many, otherwise you will not have enough for the cookies!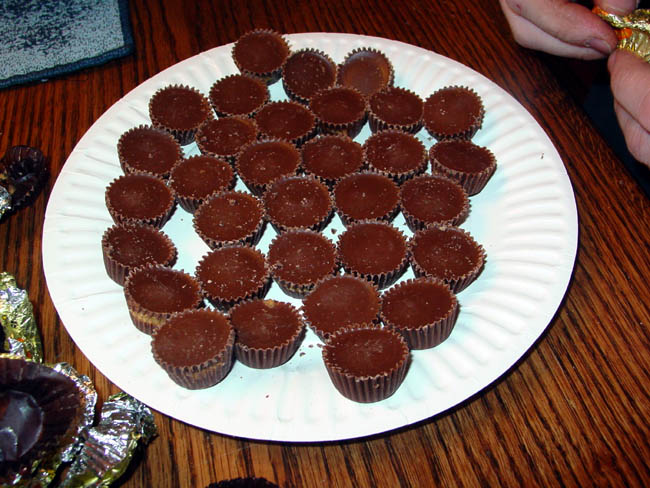 Immediately after removing tin from oven, push one peantut butter cup down into the top of each cookie, jamming it down into the heart of the cookie until the peanut butter cup is even with the top of the cookie.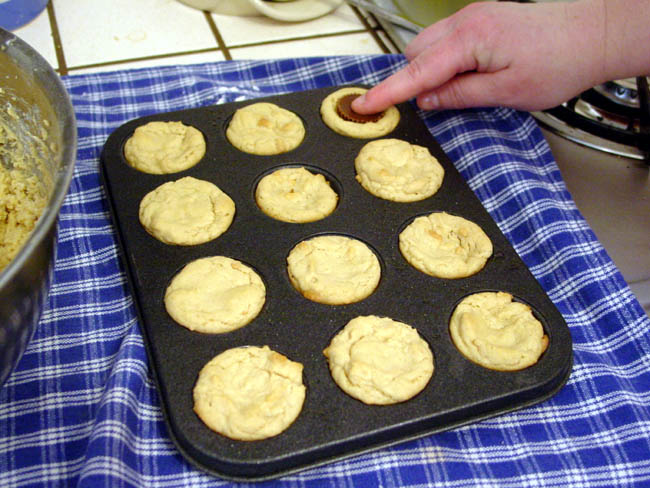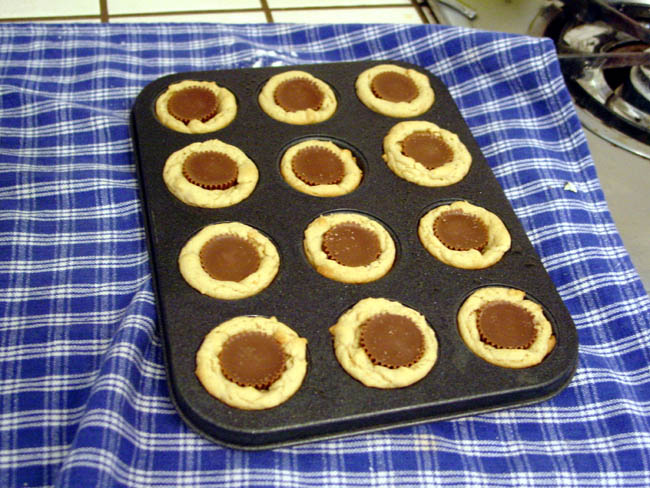 Allow to cool in the tins for

at least

ten minutes. Gently twist each cookie free of the tin, using a toothpick as a miniature prybar, if necessary. Transfer to cooling rack and allow to cool completely.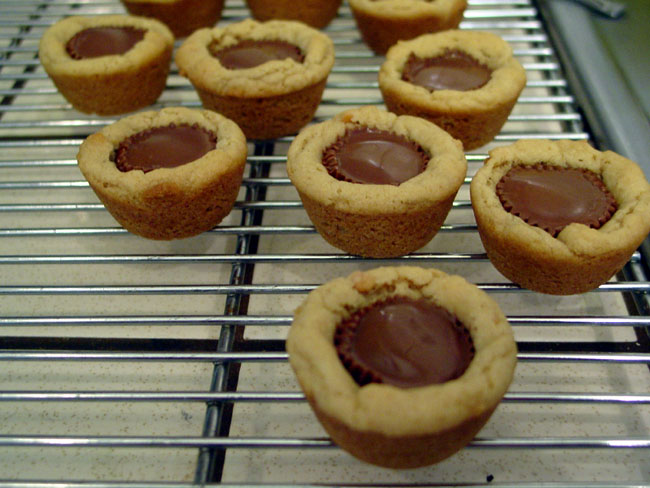 Mmmmmmmmm. Doesn't this look tasty???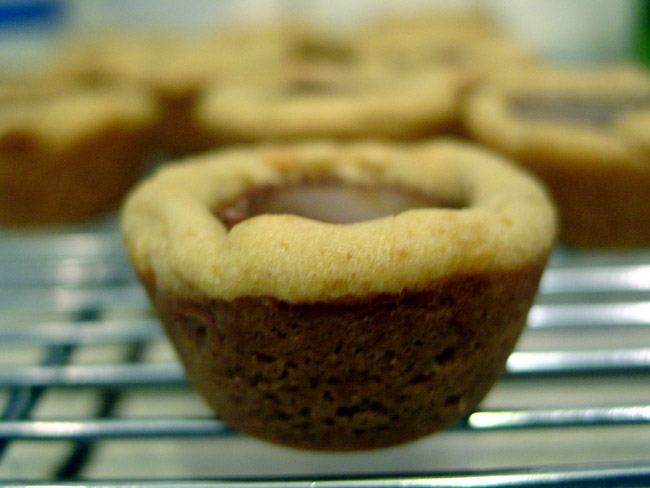 This will render about 4 dozen cookies, assuming you do not eat too many peanut butter cups or raw cookie dough, like you know you want to...


Store in airtight container or stomach. Disregard this recipe if you are on a low fat, low carb, low calorie, low cholesterol, low anything diet.



BACK TO FOOD HOME