THE LOUVRE
AND
THE MUSEE D'ORSAY
---
The Louvre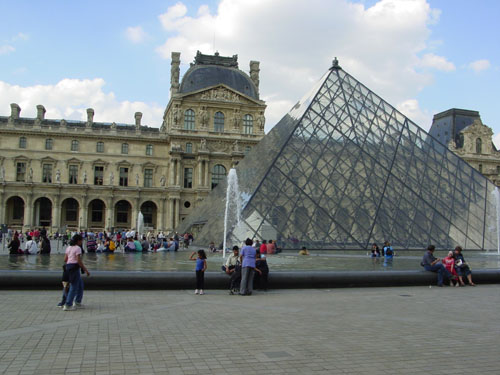 There has been some form of castle or palace on the site of the Louvre since the 12th century. The current building was begun on the structure of the old castle in 1528, and additions continued until 1699. As a result of various revolutions, empires and republics, the Louvre took on its current form as an art museum. Some of the most famous pieces of art on Earth are located in the Louvre.
La Gioconda
(The Mona Lisa)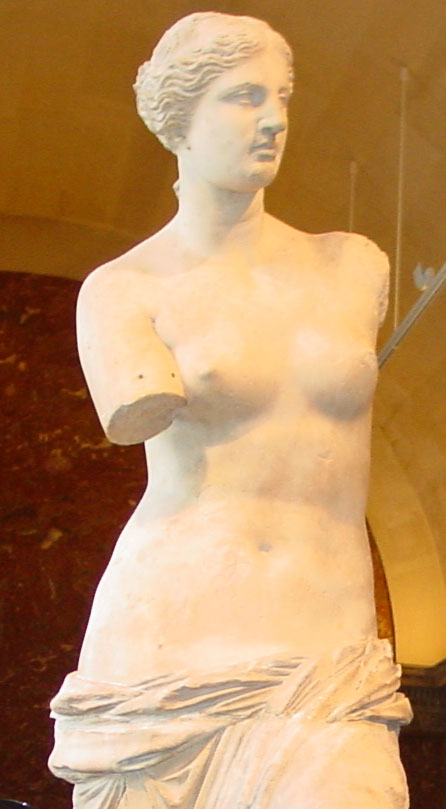 Venus de Milo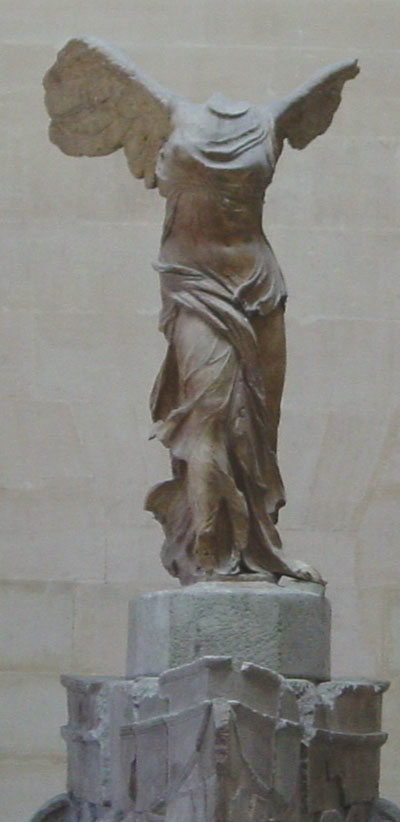 Nike of Samothrace
(Winged Victory)
The Louvre also has LOTS of other art, less well known but still worth looking at. It has thousands upon thousands of pieces. You can spend weeks here and not view everything.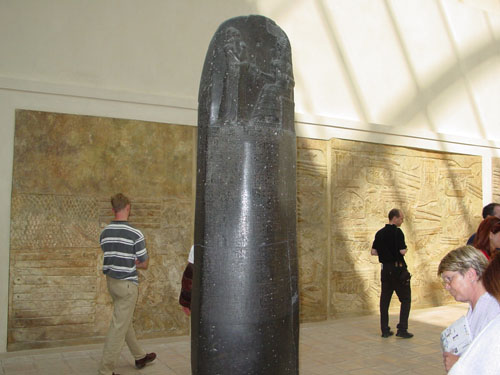 Hammurabi's Code
(An eye for an eye, etc.)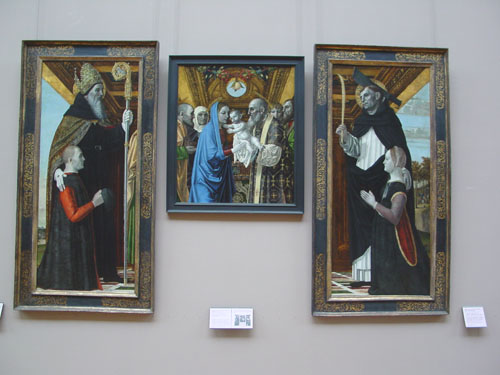 A triptych of three French Saints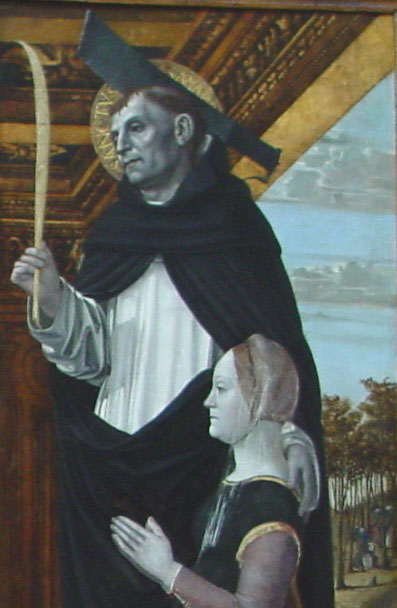 A detail from the above triptych. This saint was a very popular subject. There were many paintings dealing with him and his martyrdom. In each painting he was depicted as having some sort of sword stuck in his head. This painting also shows the actual martyrdom in the lower right corner.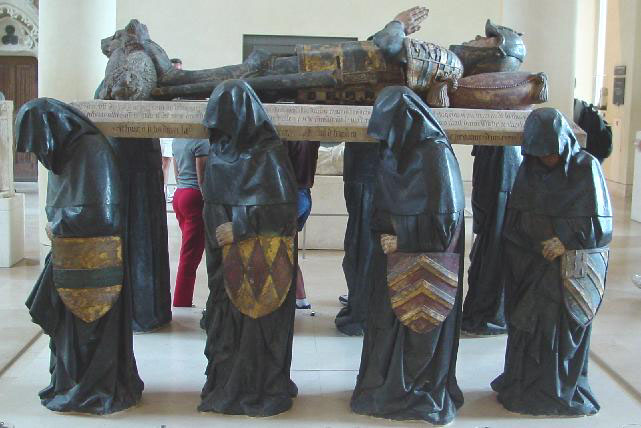 This creepy piece of art is from the grave of Phillipe Pot, who died at the end of the 15th century.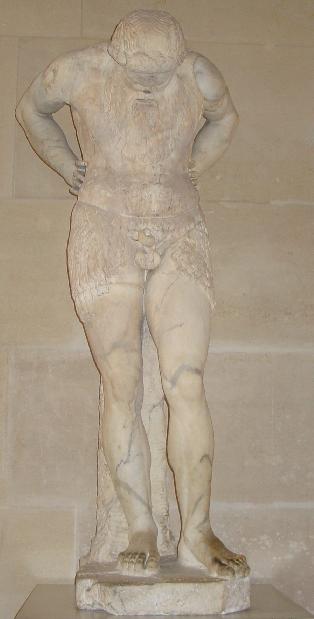 This is a caryatid. This sculpture supported a column for a building on its back. It has no title, however, I feel that it should be called something like "The eternal contemplation of Man".
---
Musee D'Orsay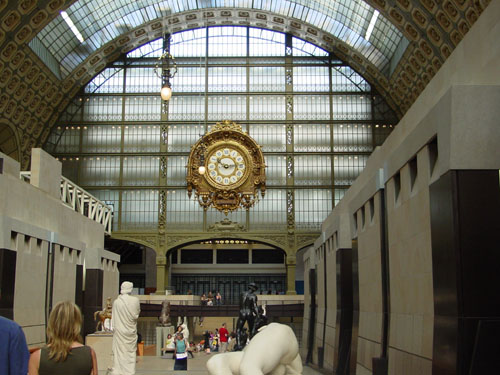 Unlike the Louvre, the Orsay did not start life as a palace, but as a train station. Changing traffic patterns in France forced the shutdown of the station. Eventually somebody smart decided that the space would make a great venue for modern art. Modern in this case meaning anything after about 1850. The building itself is a work of art, and it houses some stunning pieces.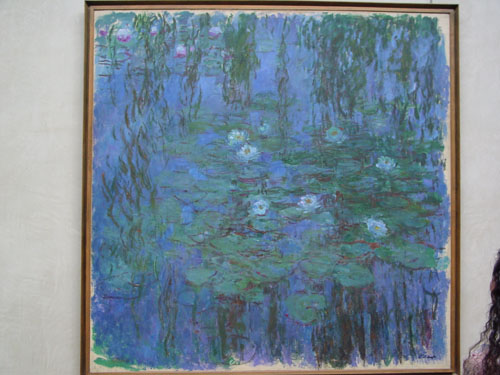 The Impressionist art collection is probably the best part of the entire museum. It has many pieces that are considered quintessential works. Above is one of Monet's greatest works, a painting of his water lilies.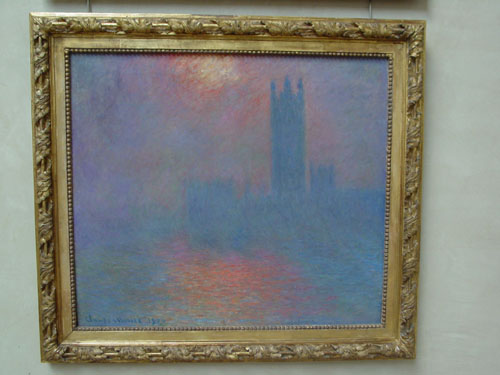 Monet's Londres, le Parlement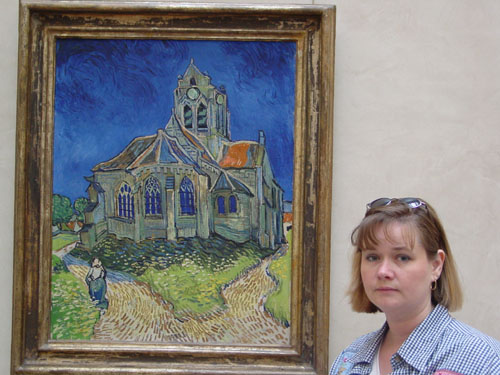 Sheila, next to her favorite piece of post-impressionist art, Van Gogh's L'eglise d'Auvers-sur-Oise.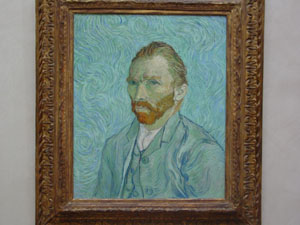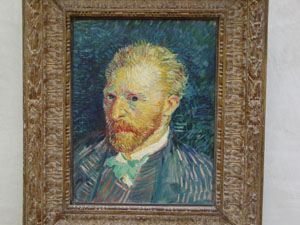 Two self portraits by Vincent Van Gogh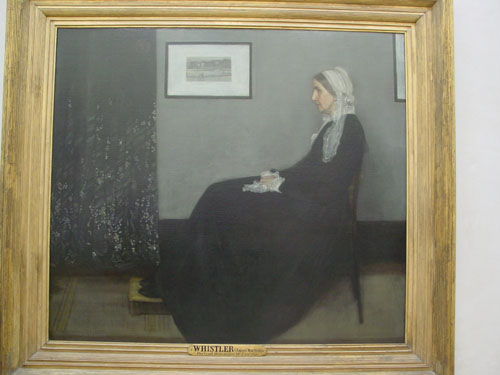 While not an impressionist, James Macneil Whistler is still pretty cool. This painting represents some of the misconceptions that seem to occur when people see only reproductions of paintings. I was under the impression that this painting was about 2 or 3 feet square. It turns out that it is nearly 6 feet long!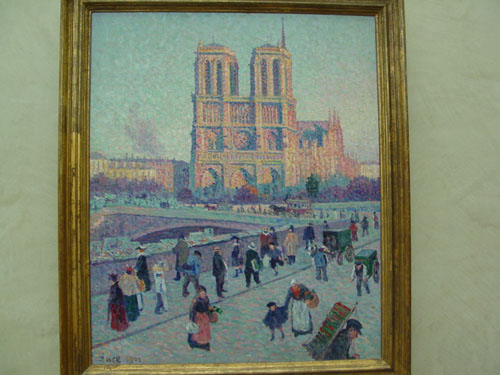 I have always been a big fan of pointillism. This is Notre Dame de Paris, painted by George Seurat.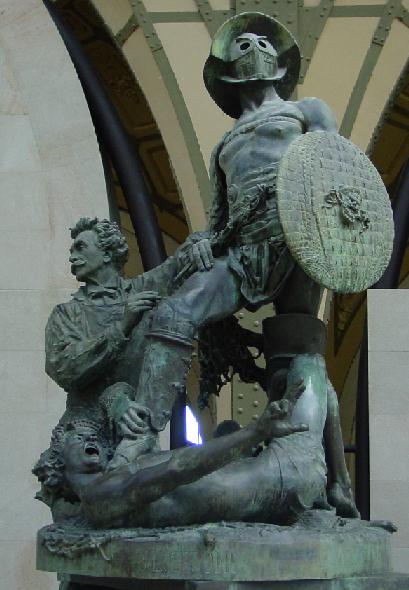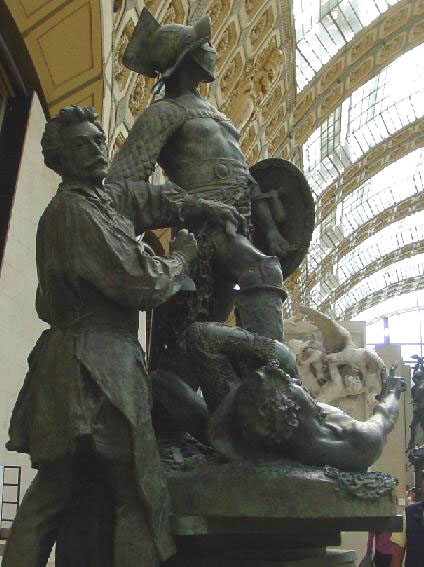 Okay, I have to admit, I like this sculpture. It's almost a visual pun. Here is what it is based on:
So here we have a sculpture by a sculptor, of a sculptor, making a sculpture, based on a painting. Interesting idea...




When they converted the defunct train station into a museum, they spared no expense to make it perfect. This is one of the light fixtures in the main hall.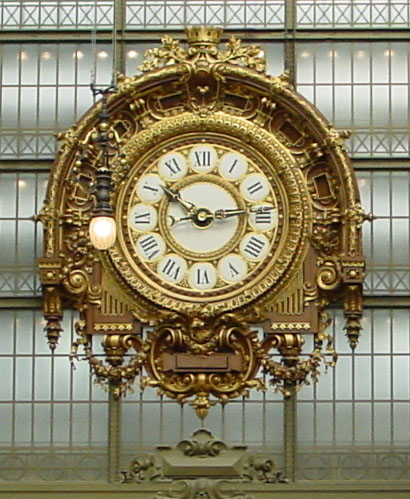 The clock at the end of the main hall is also impressive.
---
Whether you like classic or modern art, Paris is definitely the place to go. Its museums are among the best in world and they have more than enough to occupy you, regardless of how much time you will be there, be it days, weeks or months.