THE REGION OF NORMANDY
AND THE
D-DAY BATTLEFIELDS
Normandy is on the northwest coast of France. It gets its name from the Vikings, also called "North-men", who invaded and settled the area. It is a beautiful region, though it still bears the scars of the fighting that happened here during World War II.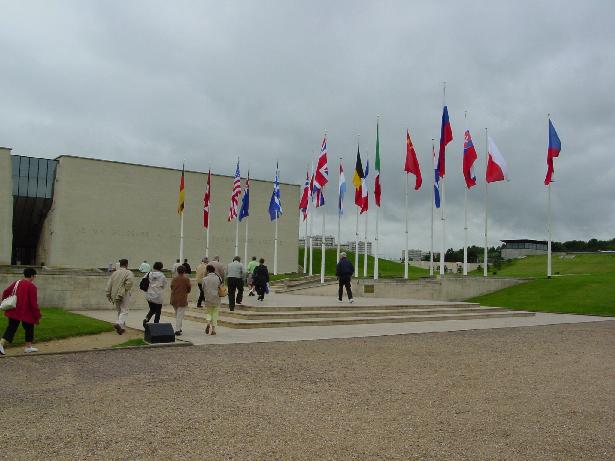 The region of Normandy has many war museums. This is one of the largest, located in the city of Caen. It is in a park dedicated to world peace efforts. The flags represent all of the countries who had forces present at the battle of Normandy.
The centerpiece of the entry hall to the museum is a full-size mock-up of a Hawker Typhoon, many of which took part in the invasion.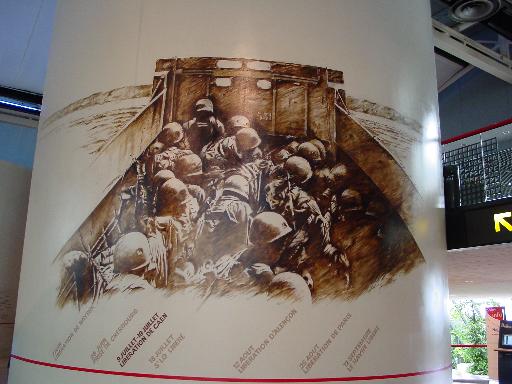 This pillar is part of the timeline of the war that stretched around the entry hall. The painting shows a group of soldiers riding in a Higgins Boat to shore, at the beginning of the D-day invasion.
---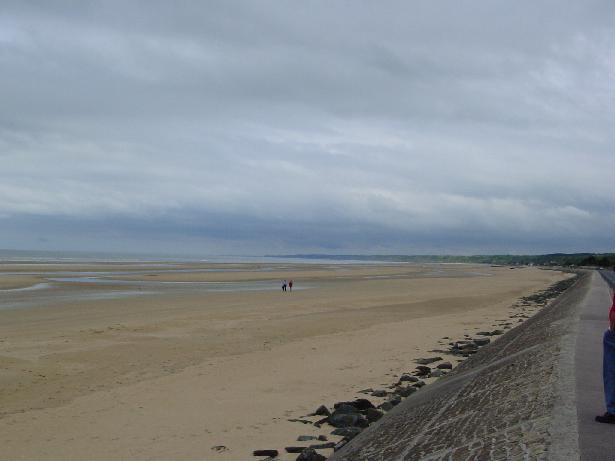 Omaha beach as it appears today.

---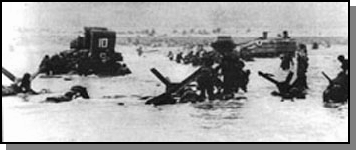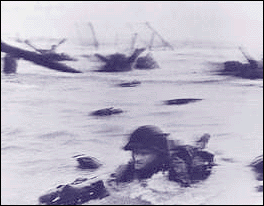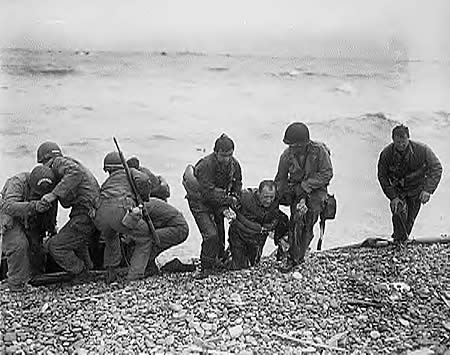 Omaha Beach as it appeared on June 6th, 1944
---
Pointe du Hoc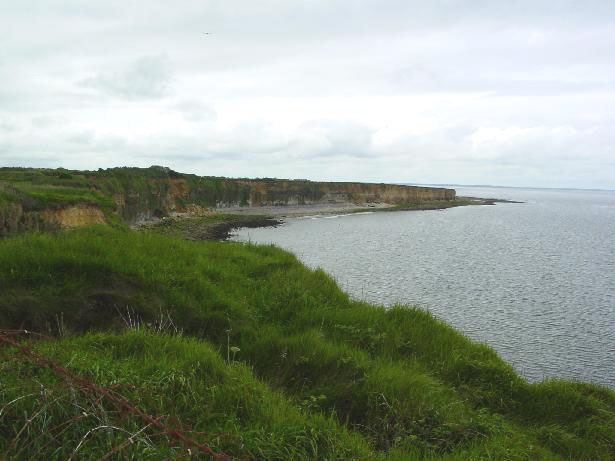 Pointe du Hoc is a spit of land jutting out into the sea, just west of Omaha Beach. Intelligence had indicated a large number of cannon that had to be destroyed during the Normandy landings. The job fell to the Rangers of the 116th Infantry Division. Aircraft attacked first, with bombs and guns. Then the Rangers scaled the cliffs using rope ladders. Unknown to the Allies, the guns had been removed some days before. However, the German defenders remained. Of the 200 Rangers that climbed the cliffs, 3/4 were killed or wounded before the end of the battle.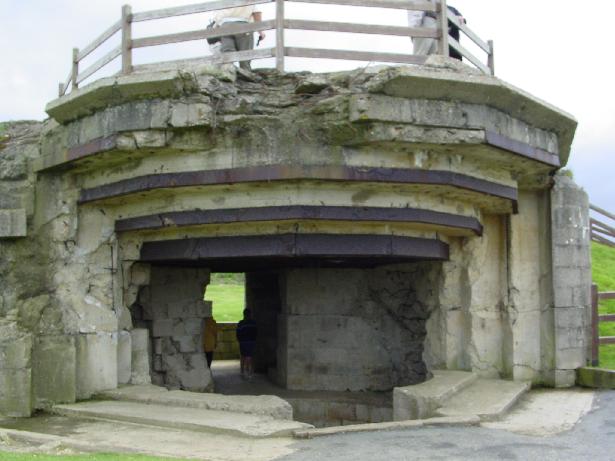 The last remaining gun casemate.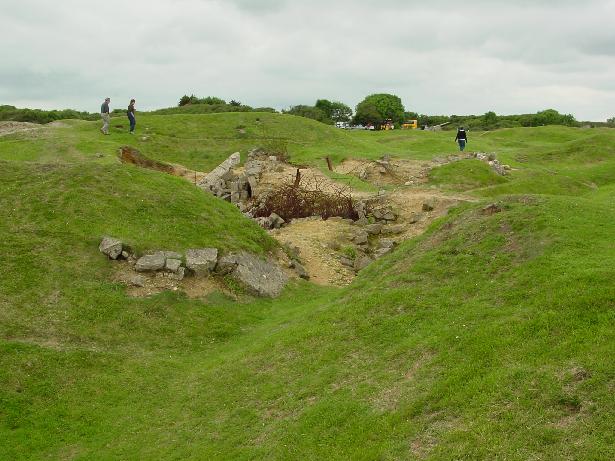 Before the attack, this area was smooth and level, with bunkers beneath the soil.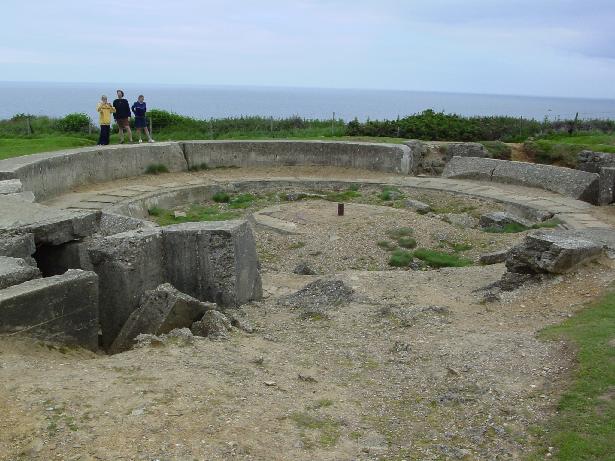 Wreckage of the largest gun casemate.
---
The American Cemetery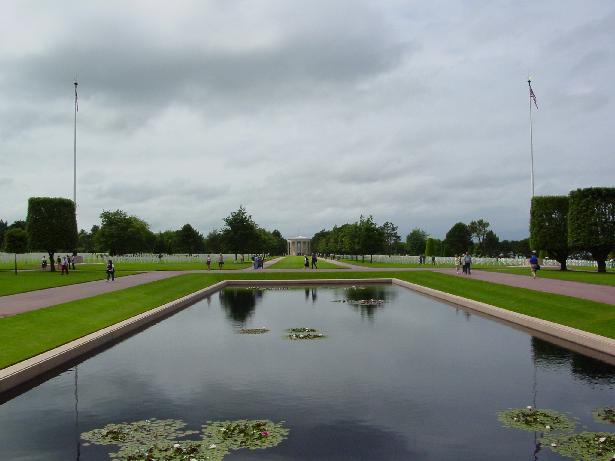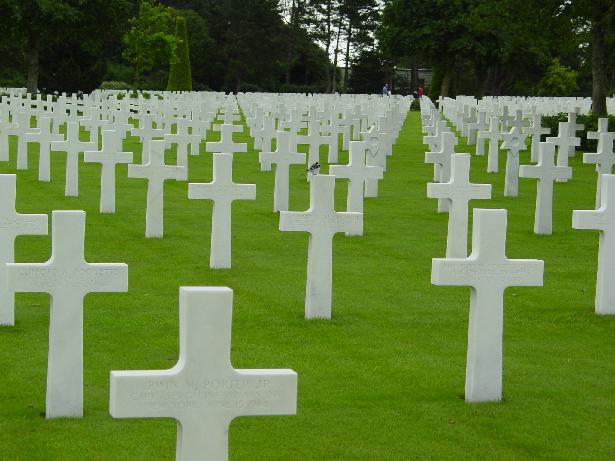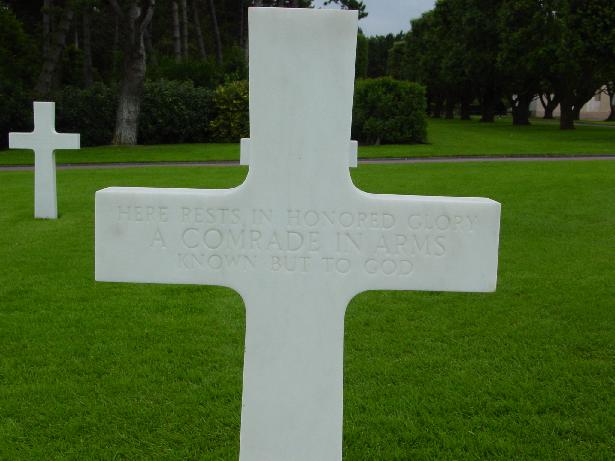 Over 9,000 American soldiers are buried in this American Cemetery at Saint-Laurent-Sur-Mer.
---
Arromanches and the Mulberry Harbor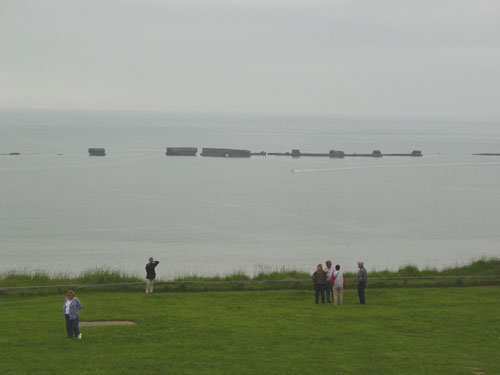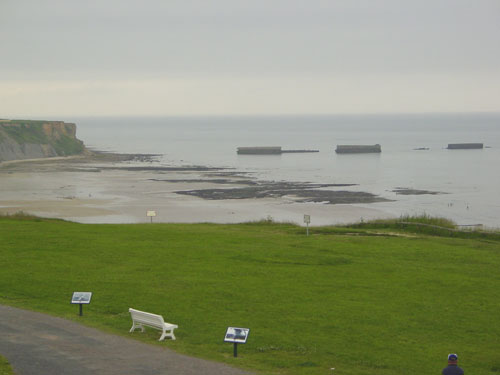 The Allies realized that the harbors would be either extremely heavily guarded, or would be destroyed by the retreating German army. Since harbors are necessary for large-scale import of war materials, the Allies brought their own. Concrete sections, called "mulberries", were constructed in England, floated into position and sunk to form an artificial harbor. This allowed the off-loading of materials before Cherbourg was accessible to the Allies. What remains of the harbor is shown above.
---